In Matthew Perry's 2022 memoir, Friends, Lovers, and the Big, Terrible Thing, he wrote about the exorbitant cost of trying to get sober. The actor estimated he spent about $9 million battling his addictions throughout the years, as he made his way in and out of various treatment programs.
Perry spent the better part of his life fighting his addictions, and he envied those who got sober more easily. He wrote about how his father simply went on a walk one night and decided to stop drinking. For the Friends star, whose addictions seemed chained to him in every imaginable way, the path out would be almost endless. It would also carry a price tag that only a handful of people on the planet could afford.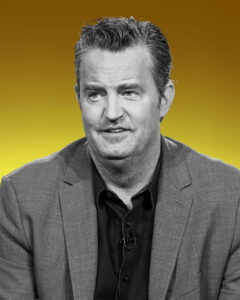 Addiction is a disease so varied—so unique to the individual it possesses—that it's practically impossible to come up with an accurate cost for treating it. In best-case scenarios, its victims have a "come to Jesus" moment and are able to visualize a life without the drug, and quit cold turkey. Most, even those who receive treatment, aren't that lucky. According to the National Institute on Alcohol Abuse and Alcoholism (NIAAA), approximately 90% of individuals who get treatment for alcohol addiction will relapse at least once.
Most people who need treatment never receive it, however. In 2020, approximately 40 million people aged 12 and older needed treatment for a substance abuse disorder, yet only around 4 million people sought out and got treatment. Some people don't seek treatment because they're not ready to stop using. Others, especially those without health insurance, know that they can't afford the kind of treatment that might actually stand a chance against their disease.
There are low-cost and free options for treatment. On the most economical level, Alcoholics Anonymous (AA) and Narcotics Anonymous (NA) meetings are free to attend, and thousands are available across the country daily. For those who need help, but don't have money to pay for treatment, attending meetings can be a good starting place.
However, addicts often require a more intense level of care, especially for those who need emotional and medical support during detox. Out-patient treatments can cost anywhere from $1,400 to $10,000 for a 30-day program. In-patient treatment is far more costly. In 2019, the average cost of residential treatment in the U.S. was over $57,000. Some in-patient programs that offer more cutting-edge therapies can cost upwards of $100,000 on average.
Sometimes, health insurance covers drug treatment, but not always. The Affordable Care Act ensured that private insurance companies have to cover some of the cost of drug treatment, but coverage details depend on the company. And many states—including those hardest hit by the opioid epidemic—have not expanded their Medicaid coverage regarding addiction treatment.
The cost of in-patient treatment varies greatly, and the most thorough kinds of care, where personalized programs are designed around patients, are often the most costly—they're usually facilities the average person can't afford, or even dream of being able to set foot in. More often than not, those who are suffering from addiction must consider the most affordable options where treatment protocols are one-size-fits-all—even though addiction is certainly not.
Matthew Perry went to rehab 15 times, starting with the Hazelden Betty Ford facility in Minnesota. In 2013, he converted his former Malibu beach home into a sober living facility in order to help others.